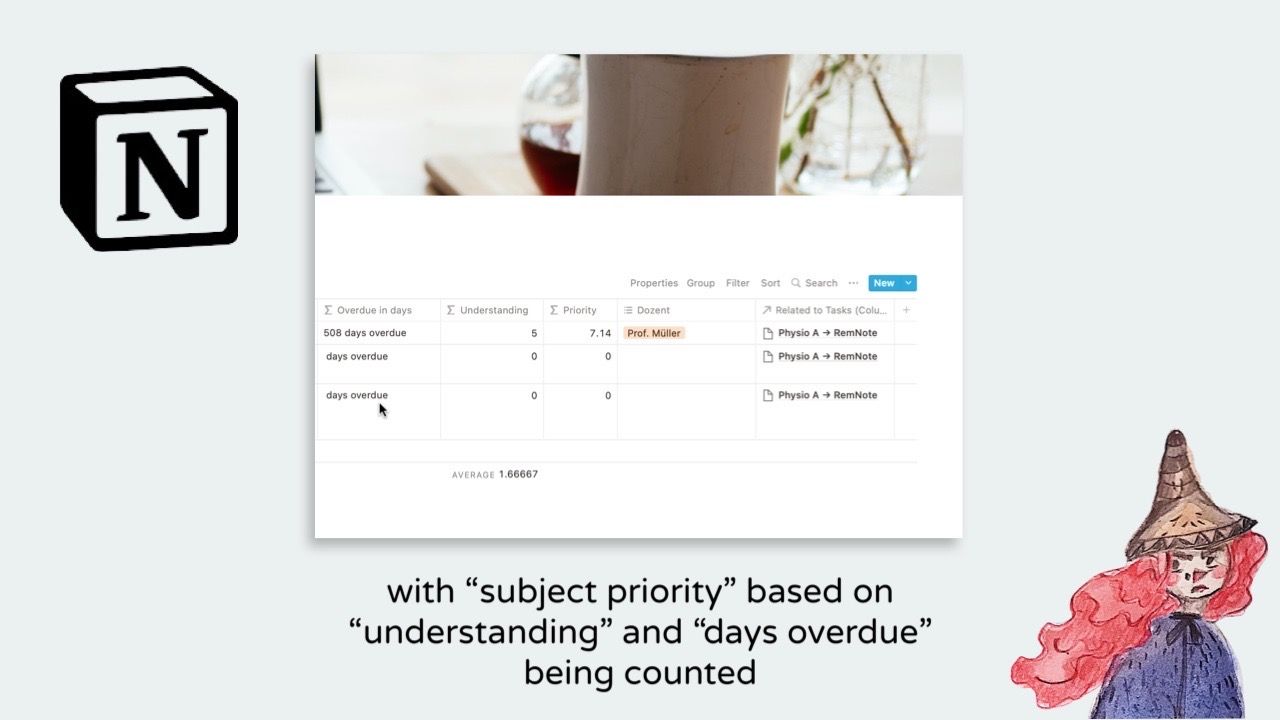 FREE Notion Template Spaced Repetition for (Medical) Students with Subject Priority
Use this template to collect all your notes. This template with spaced repetition and subject priority will automatically prioritize the subjects with less knowledge, so you can practice faster in short time. It will save you a lot of painful searching pages, you don't really understand.


What you will get from this notion template:
Multiple subjects
Priority for the subject with "Understanding"-property
5 Repetitions: 3d -> 7d -> 14d -> 30d -> 40d
Due date for next repetition
Here's how I use this template for my preclinical medical school notes:
Please give me a review. It will help me to improve. :)


Discord Study Group for You
Join Discord Group of International Students, who use Notion and RemNote for Studying: https://discord.gg/Kr6GcWdV4W
What you will get from this study group on Discord:
How to use or edit my notion templates
How I use RemNote for studying medicine
Studying medicine as Non-EU International Students in Germany
How to get into medical school in Germany
Live Study With Me: Video Call, Chat and Voice Message
Don't forget to follow me on Socials!
All my accounts on Instagram, TikTok, Twitter, and LinkedIn can be found wit @cindyyoseffa


How to reach me
If you have any questions regarding this template, you can write me an email to hi@cindyyoseffa.com